High Fives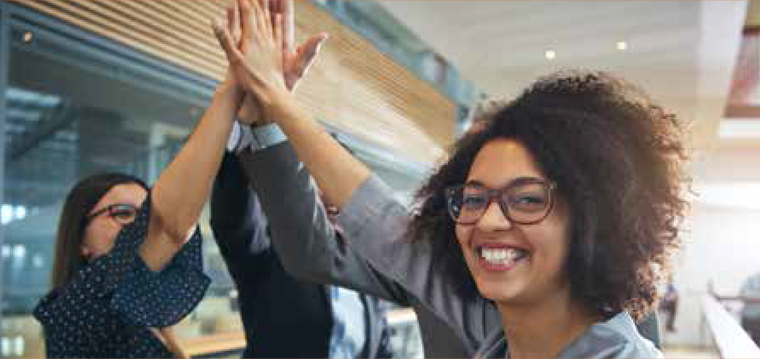 Any company can say they're good at what they do.
At ClickRSVP, we let our happy customers do the talking.
A note about our testimonials: Due to security and contractual reasons, we do not publicly identify client relationships. If, however, you need specific references – by asset size, core provider, or regulator – we will be happy to put you in touch with appropriate institutions as part of your due diligence.
Earning praise – and the trust of our customers.
"I LOVE the new drag and drop platform! It's very intuitive and easy to use, and the emails come out looking very clean and easy to read. I'm so excited to build all new templates!" – JAMIE
"The ClickRSVP team is awesome and can help with anything you need in EmailConductor…they've always been fantastic to our team and the customer service is unparalleled." – AUSTIN
"I just wanted to take a moment to thank you guys for your terrific service! I wear a lot of hats in my job and you have made electronic messaging SO easy! I really appreciate it. " – JOHN
"I would only refer a vendor who I have complete confidence in… and I have complete confidence in you and your team." – NANCY
"We started using the new 'Drag 'n Build' editor yesterday. I don't think we will ever want to go back to using the older editor." – BIANCA
"I know we're bombarding you with a lot of questions and troubleshooting. As always, I really appreciate your thoughtful and timely responses and solutions." – ASHLEY
"I just wanted to reach out and thank you for being so helpful and quick today. Speed is critical for items like this for us and you were very professional, courteous, and helpful throughout. We appreciate ClickRSVP." – DAN
"Thank you so much for the suggestion and then completion of the email regarding the storm update. Jamie and I have had a lot of new user platforms lately and we're just starting to get comfortable with them. Having you there as a partner and resource has been great! Thank you, thank you!!" – ELLEN
"My Account Manager is one of the BEST account reps I've ever had the pleasure of working with. There has never been a time where I couldn't reach out and he wasn't able to either provide help or recommend a more efficient and effective manner of handling my email blast tasks. He is both attentive, considerate, kind, and extremely professional. I wanted to send you an email letting you know, I am extremely satisfied having him as my rep and also very impressed with customer- centric skills." – KEYIA
"I really want to thank ClickRSVP for the quick turnaround getting our CyberSecurity Workshop up and running for the second time. We had to postpone the workshop from the 8th to the 22nd due to the weather and your team was very attentive to getting the messages, the registration site, and all the event dates updated for us to be able to send out again."
– SUZANNE
"We signed on with [a leading marketing automation provider] last January and expected to implement their platform for our email marketing services this year… we've come to the conclusion that [Vendor Name] is not for us." – BRIANNA
"Thank you so much for your help! You make my life SO much better – and I mean that truly." – ANNE